CoBlocks is the most innovative collection of WordPress blocks for the new Gutenberg WordPress block editor. The CoBlocks Gutenberg blocks plugin is actively developed by GoDaddy.
CoBlocks is powerful but lightweight: it adds functionality to the WordPress editor without the bloat. The vision for CoBlocks is to create a suite of WordPress blocks and tools to help folks make beautiful websites easily.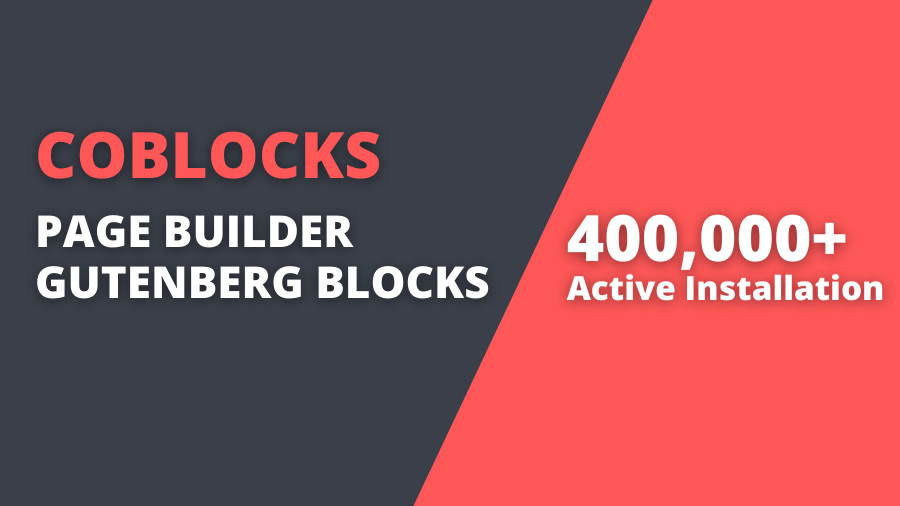 What Type of Blocks are Included?
Accordion Block
Alert Block
Author Profile Block
Buttons Block
Carousel Gallery Block
Dynamic Separator Block
Highlight Block
Icon Block
Events Block (New!)
Features Block
Food & Drinks Block
Form Block
Gif Block
GitHub Gist Block
Hero Block
Logos & Badges Block
Map Block
Masonry Gallery Block
Media Card Block
Click to Tweet Block
Collage Gallery Block
Offset Gallery Block
Post Carousel Block
Resizable Row/Columns Blocks
Services Block
Posts Block
Pricing Table Block
Shape Divider Block
Social Profiles Block
Social Sharing Block
Stacked Gallery Block
Features
Expansive List of Blocks
Free and Open-Source
Breakthrough page builder system
Custom Typography Controls
Extensive Customizable Options
Comes with Free Companion Theme called Go (You can download the Go theme here)
Developer Friendly
Price?
The cost of CoBlocks is $0, or free. You can download the plugin from the WordPress repository here.